PSYCHIC HORIZONS IS CELEBRATING 20 YEARS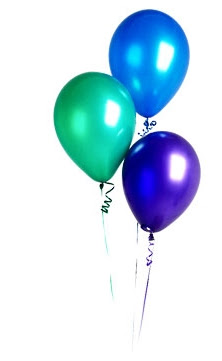 JOIN US FOR OUR SPECIAL OPEN HOUSE EVENT!
Sunday, January 11th, 2-5pm
We are so honored to have been a part of the Boulder community to 20 years! Please help us celebrate, bring a friend to our 20th anniversary open house! We will have door prizes, especially for those who stop in for the first time! We are offering free aura healings and 10-minute readings! Also, a special free talk each hour:
2:00-2:45PM: What Color is Your Aura?
3:00-3:45pm: Yes, You are Psychic!
4:00-4:45: Talking To Your Pet
Drop in!
5485 Conestoga Court, Suite 110
Boulder, CO 80301
We can't wait to see you!
More information:
Boulder's Psychic Horizons Center and the Church of Inner Light are celebrating their 20th Anniversary. This successful center has grown out of a movement of psychic training that started in California and spread across the country. The Berkeley Psychic Institute, founded in 1973 by Lewis S. Bostwick, trained psychic teachers and ministers who would graduate and establish their own schools. Today, there are four Berkeley Psychic Institutes in Northern California, as well as several other schools throughout the world begun by former students. One of those students was Boulder's own Rev. Mary Bell Nyman.
In the late 1970s, Nyman was searching for a place to develop her gift of reading energy clairvoyantly. "I drove all the way from Florida to Berkeley in search of psychics," said Nyman. "I figured Berkeley had to be where the smartest and most creative people in the US were. I drove to the Berkeley Psychic Institute, walked in and got a reading and knew I was home. I was there for 17 years and loved every minute of it. Twenty years ago, I moved to Boulder and started the Psychic Horizons Center based on the teaching of the Berkeley Institute."
Nyman partnered with Rev. Hope Hewetson, the Center's Director, and they began teaching from Nyman's house with only four students and basic courses. In twenty years, Psychic Horizons Center has taught over 5,000 students in person or on the phone from all over the world, and is now located at 5485 Conestoga Court off of Arapahoe Avenue in Boulder. The Center offers beginning and advanced classes and workshops for adults and children.
Developing psychic abilities is becoming more mainstream and acceptable than in the 1970's. "Increasing numbers of people are looking for centers where they can learn to develop their abilities, to use their healing skills, and find kindred souls," said Nyman. "Just like 'massage' had a negative meaning 25 years ago, so did 'psychic.' Now it is an integral part of the human experience. Many school children now have tremendous psychic abilities and their parents are seeking places where these children can learn to use and own their abilities. Society is now accepting and changing how we educate these kids."
Students of Psychic Horizons Center become 24-hour psychics, walking in their power and helping the world to heal.  Graduates of the Center's seminary program teach, counsel, and do healing work in their local communities and all over the world. Some become ministers who officiate weddings, baptisms, and funerals. "Psychic Horizons Center offers a safe haven for sensitive souls to develop their own psychic abilities so that they may find the truth and the answers they seek in this lifetime," said Rev. Hope Hewetson, Director and Co-Founder.
The Center offers free community support through weekly healing clinics, a monthly mediation service at the Church of Inner Light, monthly planetary healings, and John of God meditations. "Both the Center and the church are heart-based and our community supports each person," said Nyman.
OPEN HOUSE and PHOTO OPPORTUNITY: The Boulder community is invited to an open house on January 11th 2–5 pm at the Center, featuring free spiritual workshops about how to manifest abundance, use psychic tools, and read the layers of an aura. Students and graduates of the Center will be offering ten-minute psychic readings and aura healings. Refreshments will be provided along with a chance to win prizes, including a one-hour psychic reading or free class registration.
Newsletter Sign Up
Receive a FREE student reading when you sign up for our e-news for the first time! After signing up send an email via the contact page to request your free session, in-person or via phone!